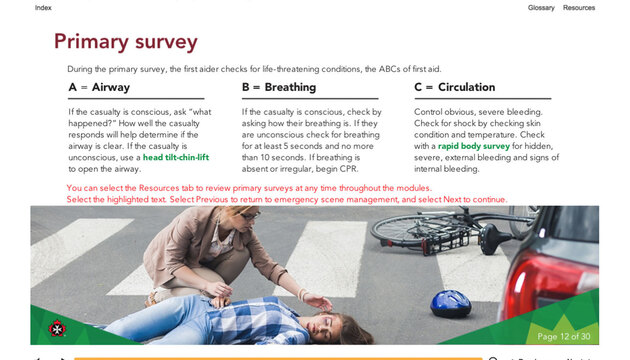 Awareness Training Basic First Aid – Level C CPR
Description
Certification is only available in Manitoba. Cannot be upgraded to certification for workplace purpose under the WSCC rules.
View the Emergency First Aid – Level C CPR for NWT and NU
In this course, students will learn to recognize and provide interventions for life-threatening emergencies until medical aid arrives. Topics include: CPR and choking for adults, shock and unconsciousness, severe bleeding, head and spinal injuries, major medical conditions, and AED training.
Interactive course design with simulations, videos, and illustrations, with built-in knowledge checks and quizzes to test what you've learned.
Cost covers online course.
If you would like to upgrade to a certification after completing the awareness course. Email us today
Course Outline
Roles & Responsibilities of First Aiders and Emergency Scene Management
Adult Resuscitation
Medical Conditions
Emergency Scene Management – Trauma Casualty
Severe Bleeding and Amputations
Burns
Eye Injuries
Course Details
Length:
1 hour and 30 minutes